Anthony Alfredo Pumped to Turn Right in NJMP Road Course Debut for MDM Motorsports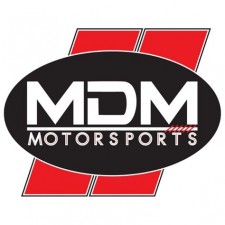 Millville NJ, June 14, 2018 (Newswire.com) – MDM Motorsports NASCAR K&N Pro Series East racer Anthony Alfredo will get his first taste of turning both ways when he takes on the 2.25 mile road course at New Jersey Motorsports Park this Saturday for the JUSTDrive.com 125. The race will be the first official road race in which Alfredo has competed.
Alfredo will be behind the wheel of the Ceco Building Systems, Oxford Energy, Meccanic No. 40 Toyota. He has one win so far this season, that coming at South Boston Speedway. The athletic racer knows that adapting to this style of racing will be a challenge, but it's a challenge he has prepared for.
"I'm pumped for my first road course race this weekend," he said with his trademark smile. "New Jersey Motorsports Park looks like a great facility and a fun race track. My goal is go out there and try to learn as much as I can, but obviously the main objective is the win just like at every other race this year. I'm confident in what we can accomplish, knowing the group of guys I get to work with and having spoken with some road course racers that gave me some valuable advice. I want to thank all my partners for making this possible and I would love to put them in Victory Lane in my road course debut."
To win the race, Alfredo will have to outduel a highly competitive field that includes Will Rodgers, who swept all of the NASCAR K&N Pro Series East road course races last season including the race at New Jersey Motorsports Park, and four-time Trans-Am Series champion Ernie Francis, Jr., a NASCAR Drive For Diversity competitor making his series debut.
The race is set to get the green flag at 6 pm Eastern time this Saturday, June 16. It will be televised two days later, on Monday June 18, on NBC Sports Network. Extended highlights will be aired on NBCSN's NASCAR America that day as well.
Additional information about MDM Motorsports is available at www.MDMmotorsports.com, find us on Facebook and follow us on Twitter @MDMmotorsports.