ARCA Points Leader Sheldon Creed Leads MDM Motorsports Into Talladega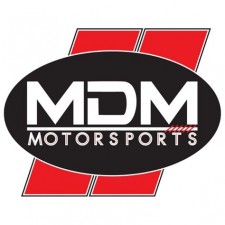 Talladega AL, April 25, 2018 (Newswire.com) – MDM Motorsports drivers currently occupy three of the top five spots in the ARCA Racing Series presented by Menards championship standings.  "The Showstopper", Sheldon Creed has a 90-point lead right now over teammate Zane Smith, with Chase Purdy fifth in points still very much in the hunt.
All three drivers know that anything can, and often does, happen when the series rolls into the Talladega Superspeedway in Talladega, Alabama, and they are looking forward to Friday afternoon's General Tire 200.
Creed has yet to get a win in the series, but his #28 United Rentals, A.M Ortega, RTL Toyota team led by crew chief Jeff Stankiewicz has finished third, second and third in the opening three races, modeling consistency and patience as he gains stock car experience.
This weekend, Creed and his teammates face a track often called a "wild card" because the type of high-speed racing Superspeedways produce means if you're in the wrong place at the right time you can be swept up in a multi-car crash.
"Superspeedway racing is so different from what we do week-to-week that you can't really plan for what's going to happen," the driver explained. "Our strategy will likely be the same as it was at Daytona. We'll save as much fuel as possible at the beginning and do our best to be there at the end."
Smith sits second in the standings with one win already this season.  That win came at Nashville and it was the first in the series for the rising 18-year-old in his La Paz Margarita Mix, Icon Vehicle Dynamics, Ultra Wheels Motorsports Toyota No. 41.  Veteran crew chief Mardy Lindley will again be calling the shots from the pit box.
The team finished second last weekend at Salem, and Smith heads into Talladega optimistic that his team has what it takes to win but acknowledging the uncertainty that Superspeedway racing brings.
"Talladega and Daytona are tough, just because of the unknowns.  We did an excellent job at Daytona but got caught up in a wreck on the last lap.  You just never know what's going to happen. One thing I did learn though is that if you're out front you have more control of your destiny, so we'll try and do that."
Purdy, who sits fifth in the championship standings and has overcome numerous challenges in the season's first few races, heads into Talladega with his Bama Buggies, Polaris No. 8 Toyota carrying some extra motivation to win his first series race there.
"Talladega is like a home game for me," Purdy smiled. "Most of my high school class will be there cheering me on. We have great speed everywhere we go.   If we can avoid getting caught up in someone else's mess and be in the hunt at the end, we will have as good a shot as anyone to win it.